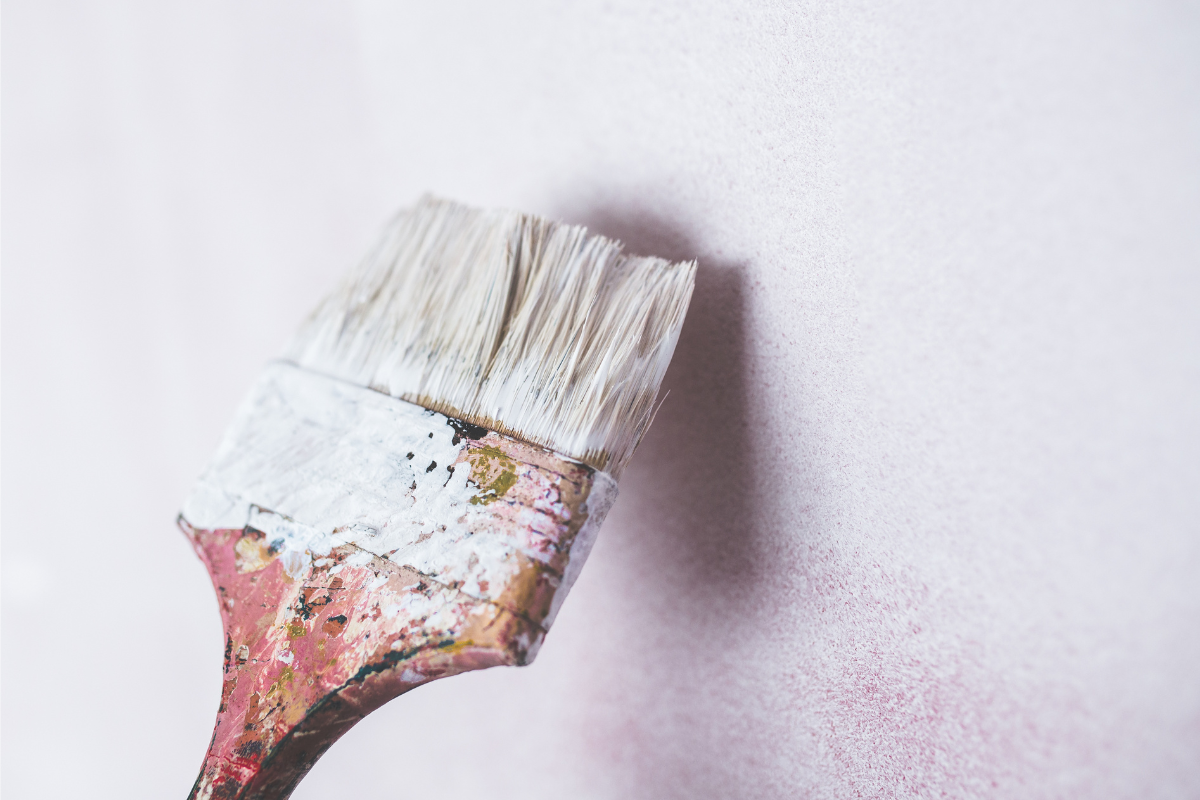 REFINISHING THE SHELF
02/10/2023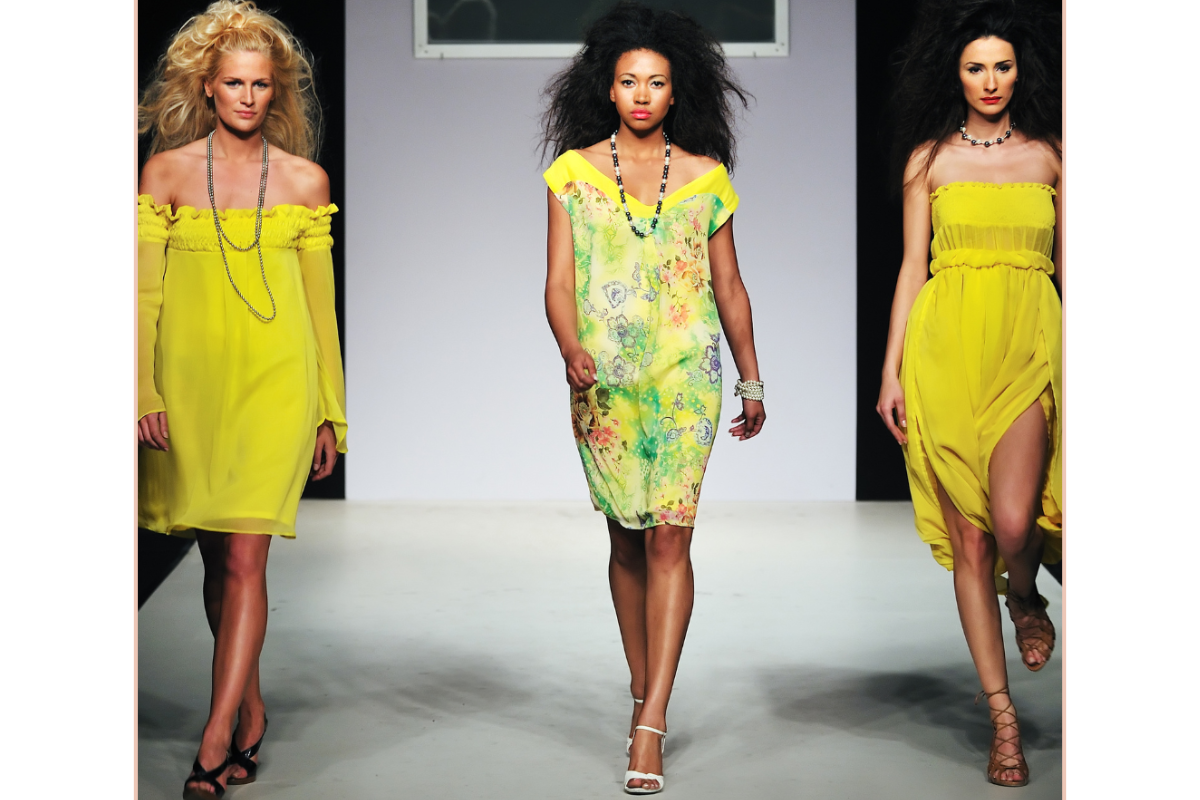 FASHIONABLY EARLY
03/20/2023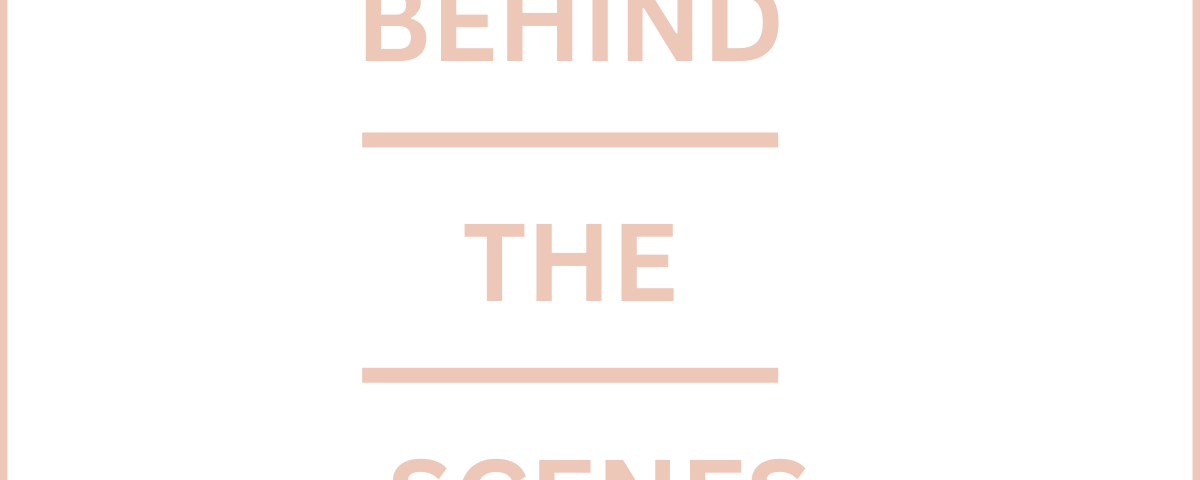 "Do the best you can until you know better. Then when you know better, do better." Dr. Maya Angelou
Beautiful spirit, I am still here. When you are doing everything yourself, it's not always easy to check off everything on the list. Nevertheless here is the behind the scenes deets.
My husband and I went to Yokoso Japanese Restaurant and I decided to try the seaweed salad. It was delicious! I highly recommend you try this nutty-flavored (from the sesame seed oil) deliciousness! Whether you go to Yokoso or another Asian restaurant, try it and let me know what you think.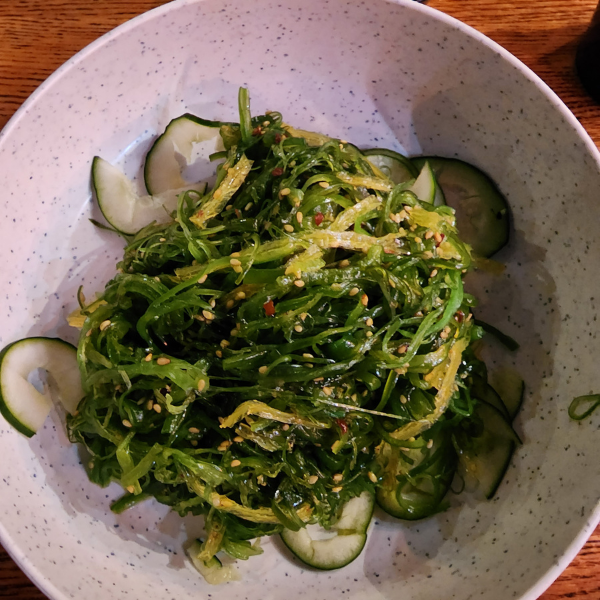 In addition to eating Japanese food, I've been working on pieces for my booth. I am happy to report, I'm gaining a little traction! People are finding me, and thank you for sharing!
I don't know if you remember, but my trays were red and green, and they weren't selling, so I decided to redo them. As you can see, I painted them white, and I decoupaged one. I think overall it came out pretty well, but it's hard work. And I have to perfect this skill. It is not as easy as it looks!
I am also close to finishing the valet which is in the middle picture. I have distressed it, and need to get the excess paint off the metal pieces. I will show the finished product once it's complete.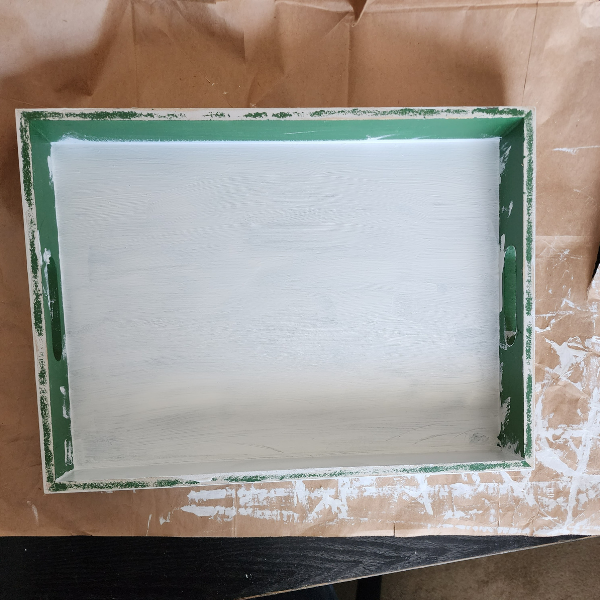 The picture below shows some of the newest items in the booth. If you have a nautical theme, or you love fish, you need the piece in the picture. I've since taken the brown table out and painted it, and will be putting it back in my booth as a display item. The vase is great for spring. Are you excited about Spring cleaning?
The two chairs shown would be a great addition as stand-alone pieces or accompanied by a table, or desk. The possibilities are always endless, as it is a matter of "your" vision.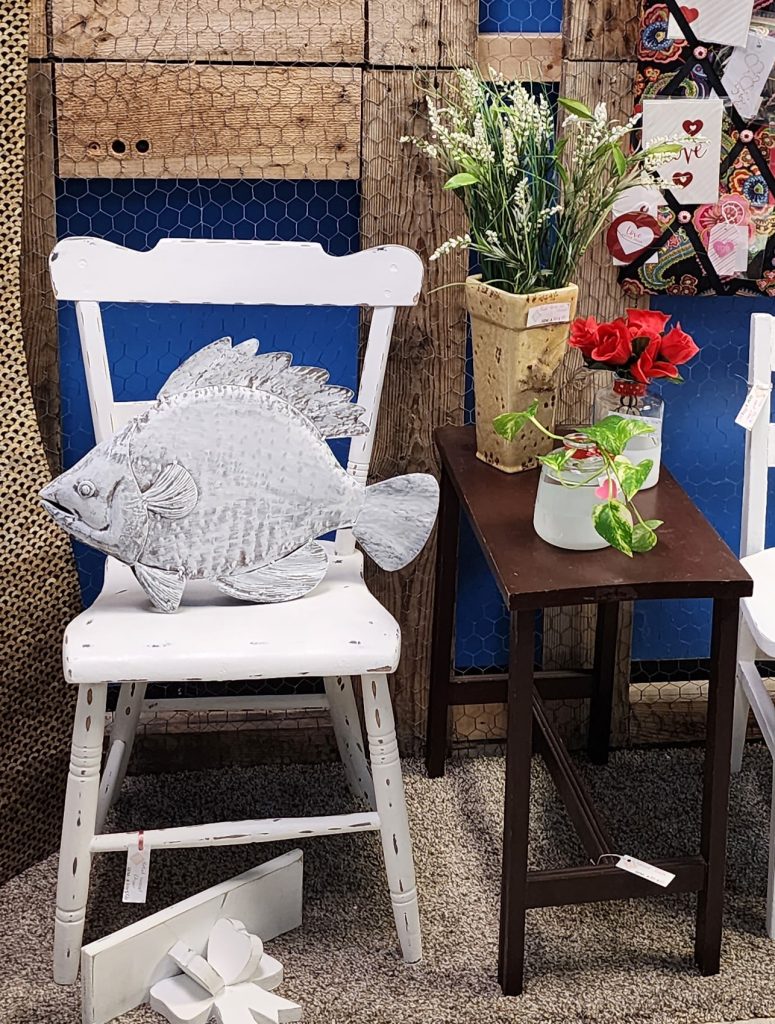 There are so many new pieces in the booth, that you have to go and check them out for yourself. I am also having a red dot sale in which anything with the red dot is 50% off. This sale is on while supplies last!
Now that you know what I've been up to, what have you been up to? Give us your behind-the-scenes deets. Have you started any new projects or ventures? Fill us in.
Until next time, as always, continue to be fabulous!
GEM