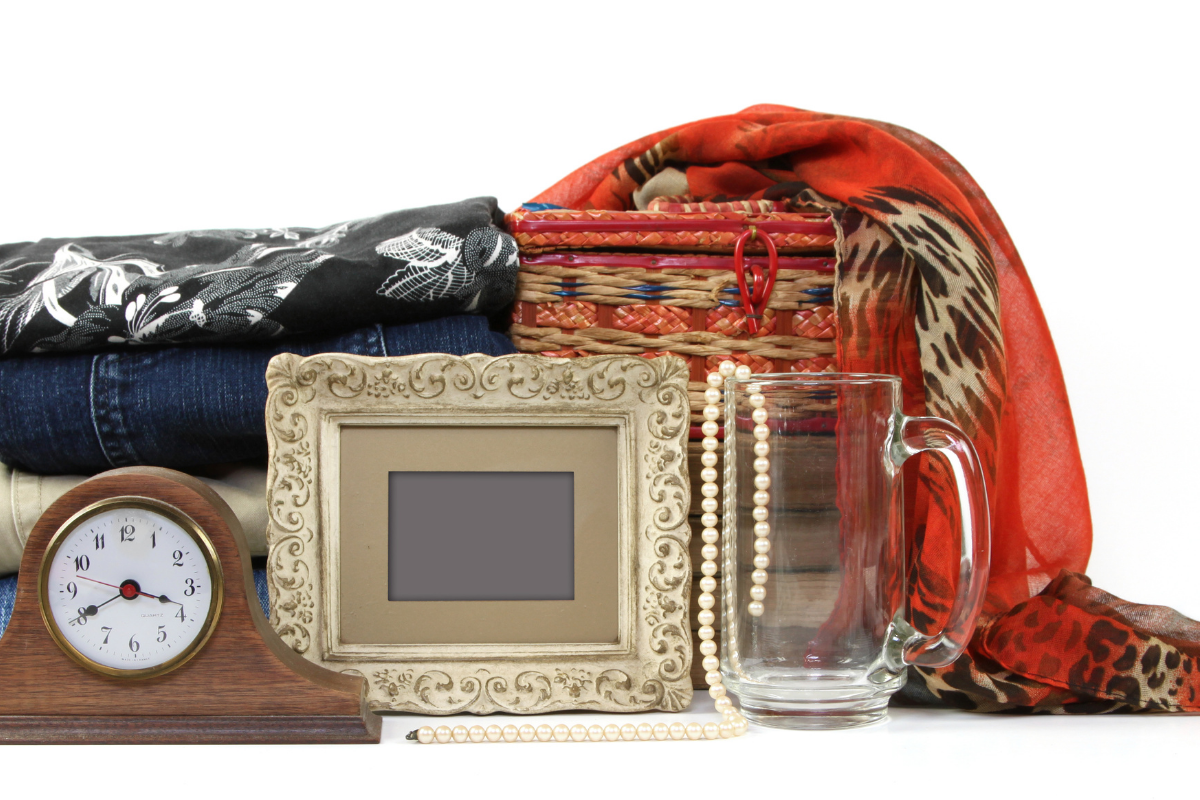 BEST KEPT SECRETS
02/11/2022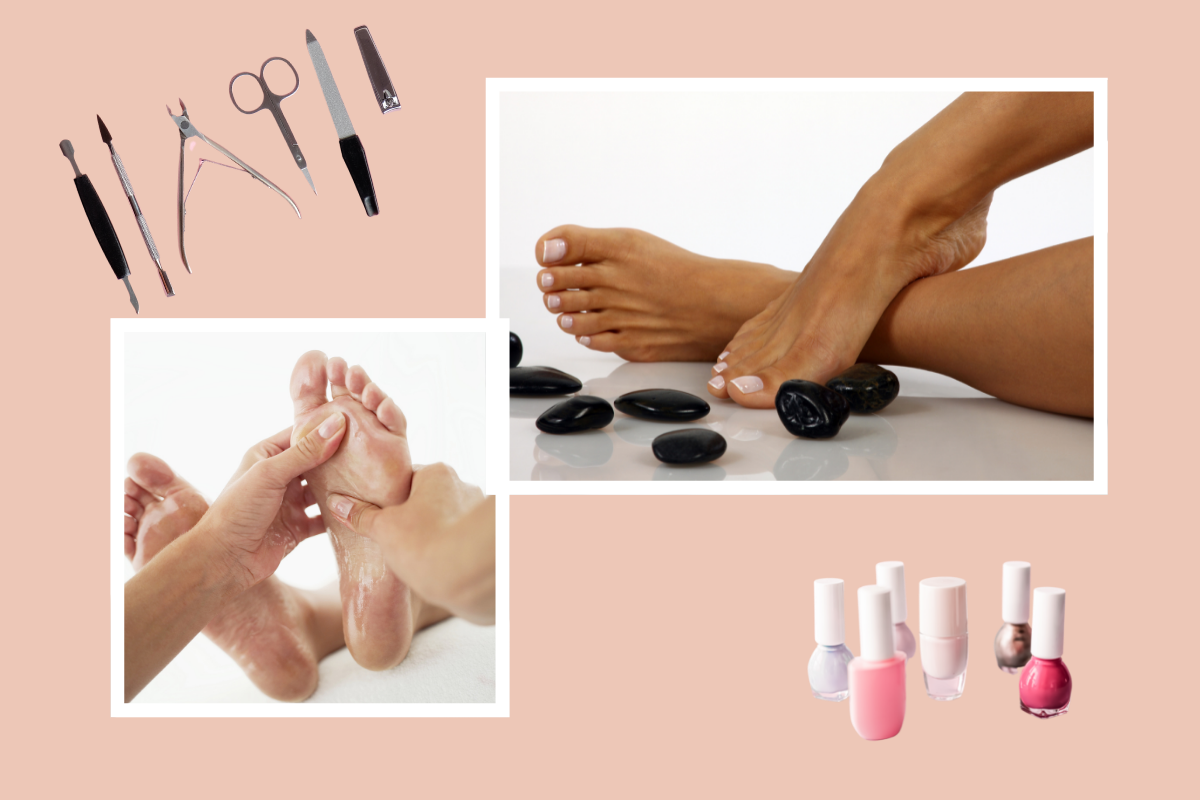 TOES TIME
03/04/2022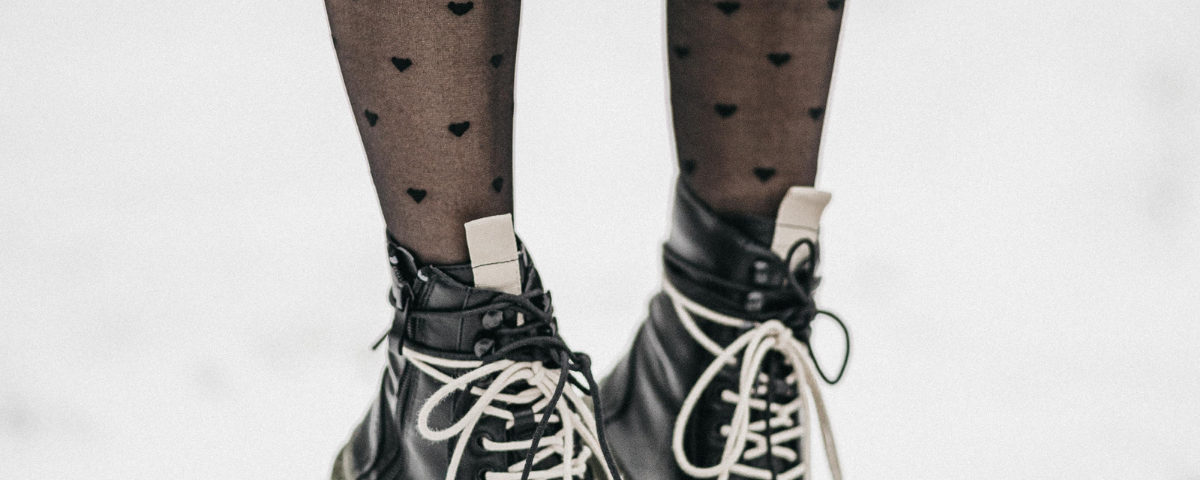 STYLISH DESIGNS FOR YOUR LEGS
Beautiful People, Tights are defined as a woman's thin, close-fitting garment, typically made of nylon or other knitted yarn, covering the legs, hips, and bottom.
I wanted to start with this because GEM Designs, LLC is all about the details. Designed Details that can take something plain and make it fabulous! In fact, when I saw my feature picture with hearts as the designs, I had to use it! It works perfectly with the fact that tomorrow is Valentine's Day. The icing on the cake would have been if they were in red!
Today while getting ready for church I knew I wanted to put on a skirt, something I hadn't done in a while. And in doing so, I also thought about what shoes I wanted to to wear. My decision after thinking I wanted to wear flats, were to put on my booties.
Everything I wore was monochromatic. Shades of grey until you got to my legs and feet, which were black. And then came the details……… I didn't take a full picture of my outfit because the focus is on the tights. What do you think? Do you wear tights with designs or are they plain?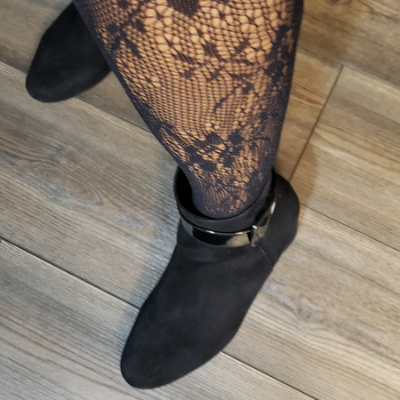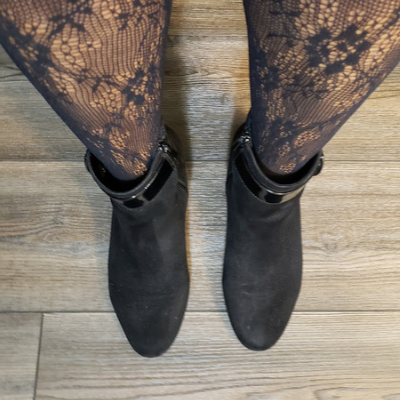 These were so much fun! Flat shoes, designs and comfort! What a great way to add the details!
There are so many designs and colors to choose from. In fact, if you're conservative, you want to make sure you at least have the colors gray and black tights readily available.
Usually tights are a little thick, however, pantyhose in nude colors are great staples to have in fashion accessory drawer.
How daring are you? If you're not into the pantyhose, stockings, or fishnets, there's always the trouser socks with those designed details as well!
What is your go to when wearing trousers, skirts or dresses? Do you often go bare-legged, or is it contingent upon the weather? Let us know!
Make sure you opt-in for updates and then check your emails for new posts. Until the new post, continue to be Fabulous!
GEM