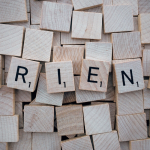 BEYOND SOCIAL
11/03/2023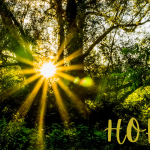 DO NOT LOSE HOPE
12/07/2023
GRATEFUL, THANKFUL, BLESSED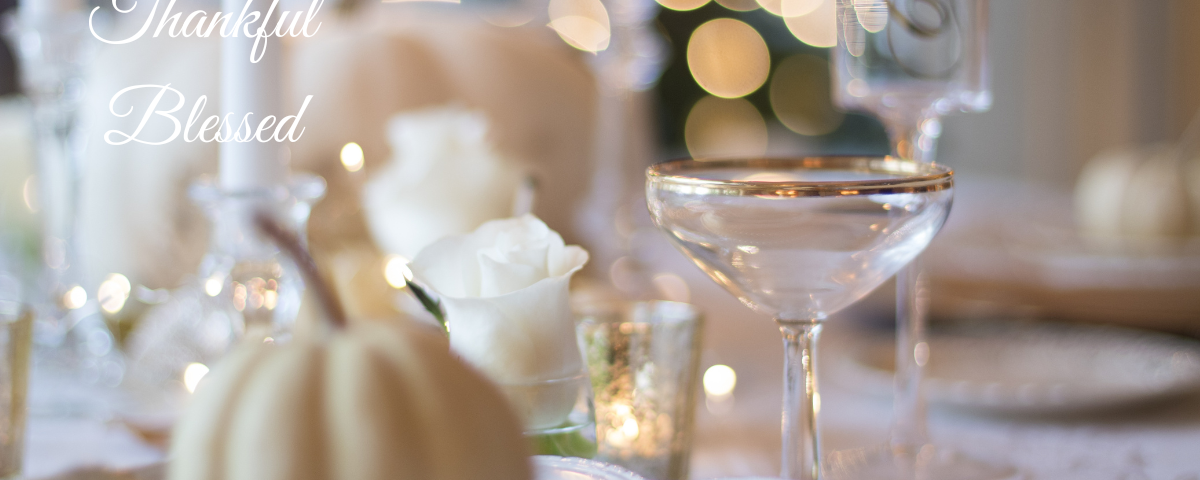 HAPPY THANKSGIVING
Beautiful spirit, when you look at the year and how fast it's gone by, and the fact that in a few days, we'll be with family and friends saying, "Happy Thanksgiving" and soon, "Merry Christmas," you are blessed. You're blessed to be alive and to be reading this email. In this season, The three words, "Grateful, Thankful, and Blessed, can be deemed appropriate expressions that come across our lips.
The CRAFTSHOW
I think I mentioned it in my last post, but if not, November 11th, I attended and was a participant at Dunes West Holiday Festival. The temperature was frigid, and it rained off and on. I had an opportunity to see vendors I hadn't seen in a while, as well as meet new vendors and customers.
Our handmade gift tags were a hit! Especially the shaker mugs. In fact, all gift tags are as of this writing 15% off when using the Code: Tags If you haven't already opted in for updates, please do so.
Initially, I was wondering how I was going to dislpay them. One of my ideas was to use those white closet racks with clips, and then the grid wall with clips. When those ideas weren't working, old faithful showed up. Who is old faithful you might be wondering? The bi-fold doors. I had an opportunity to get one that was already painted white. Yayyy! No extra work there. Take a look at the finished product.
If you're interest in the cute little clips, they're the 120 Pack Heavy-Duty Hook Clip Set Metal Curtain Clips for Curtain Photos Home Party Decoration Art Craft Display – Silver.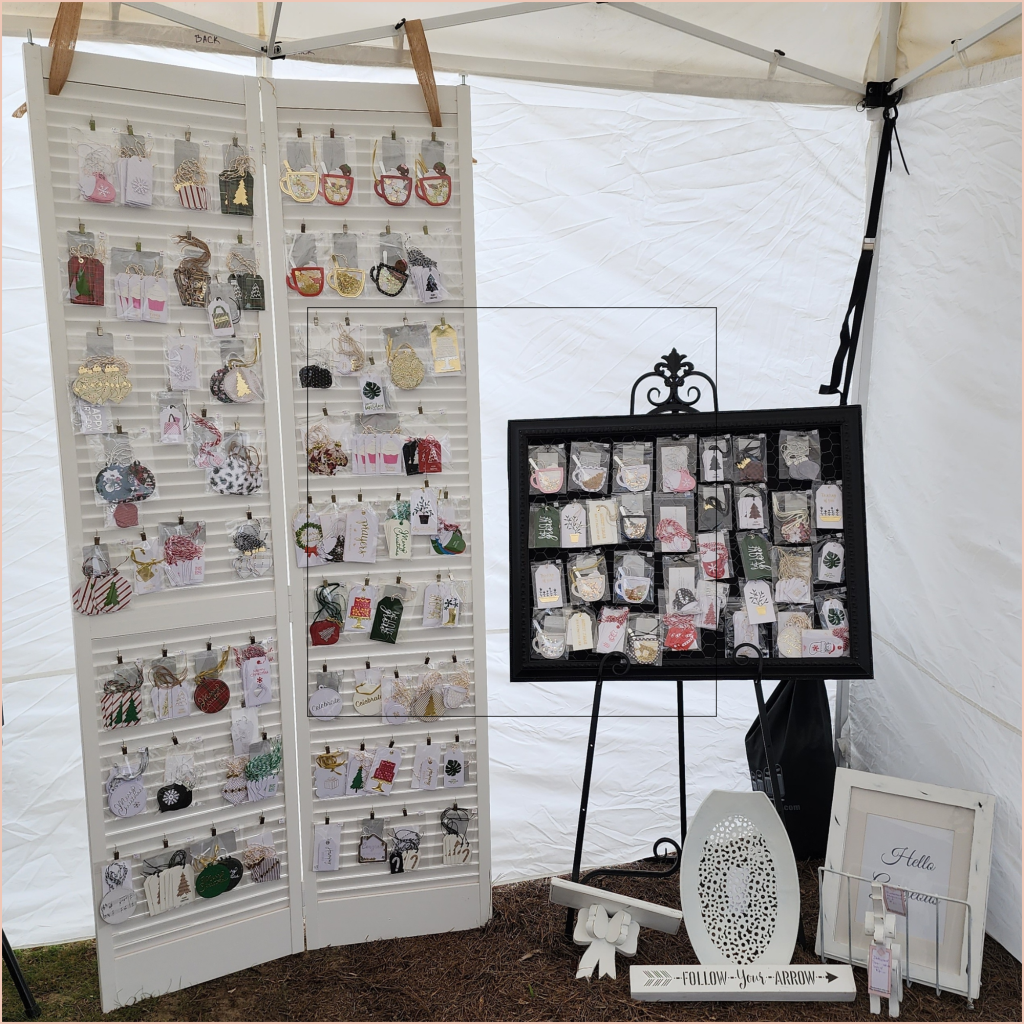 It worked out perfectly. All I had to do was attach ribbon to the top of the tent and run it through the top of the bi-fold door to help it stand up and not blow over. Before I forget, Thank you for coming out to support GEM Designs, LLC. What I've learned, die hard shoppers will come out rain, snow or sleet and shop. 🙂
THE NEXT PROJECT
I want to give a shout out to my friend Kim, with the green thumb. She's the reason that I have more plants. I consider her a garden/plant afficianado. She does not mind being in the dirt. I've had the opportunity to benefit from her harvest. Watermelon, stringbeans, etc. Thank you, Kim!
This leads me to my next project. While walking (download time), I happen to see someone getting a fence installed with lots of wood left over. Then came the aha, moment! Great treated wood, already cut, for free?! I got permission to take it, and the rest is history.
It's been stacked up in my yard for a little while now. Mr. Murphy has been asking me when am I going to do something with it. So this past weekend, I started the process. I have the base done (picture on the right.) I thought I'd post it so that I could be held accountable. (Like practicing that bass….. 🙂 Stay tuned…….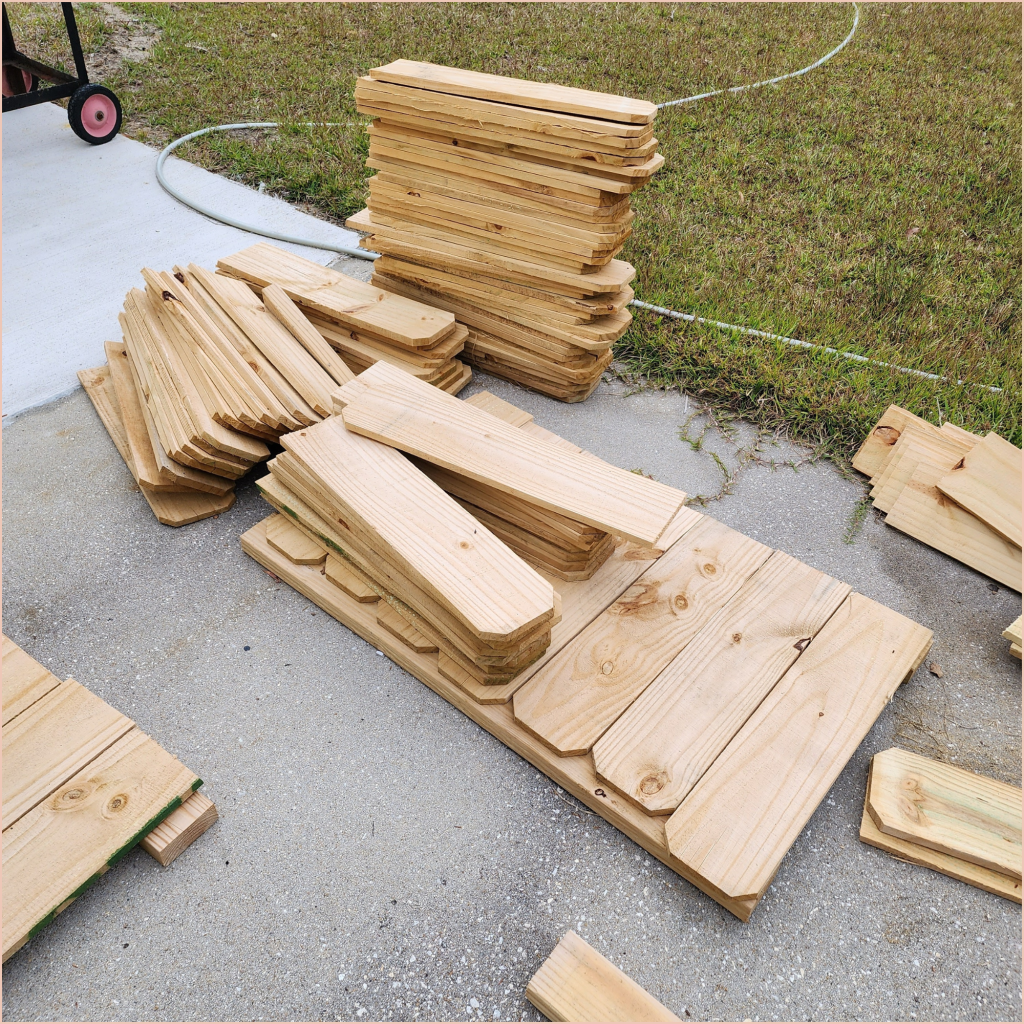 Beautiful spirit, you know when I work on a project, I like to also ask you what you're working on, too! I know a couple of you have some projects you need to complete. I will not call any names……….. Get busy!
THE NEXT THING
December 2nd, I will be at the Holiday Festival at Isle of Palms from 2pm to 7pm. So if you're not busy, stop by and see me. Tis the season for deals!
As we prepare for Thanksgiving, from my family to yours, have a Happy and safe Thanksgiving if you're traveling. Enjoy family and friends. After you get your eat on, don't forget to take that walk. Then you can take a nap…..
Before I close out, here's the the quote of the day. "Be thankful for what you have; you'll end up having more. If you concentrate on what you don't have, you will never, ever have enough." – Oprah Winfrey
XOXOXO,
The Connector