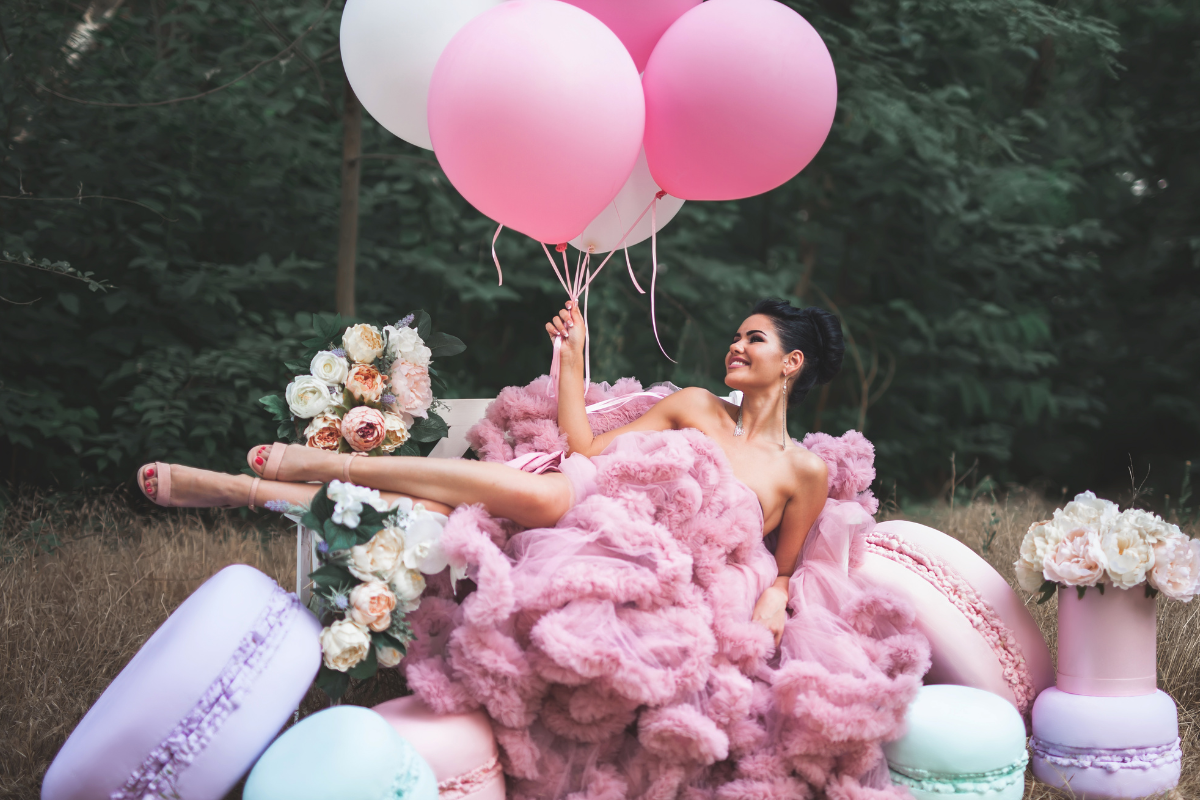 LOCAL STYLE
07/28/2022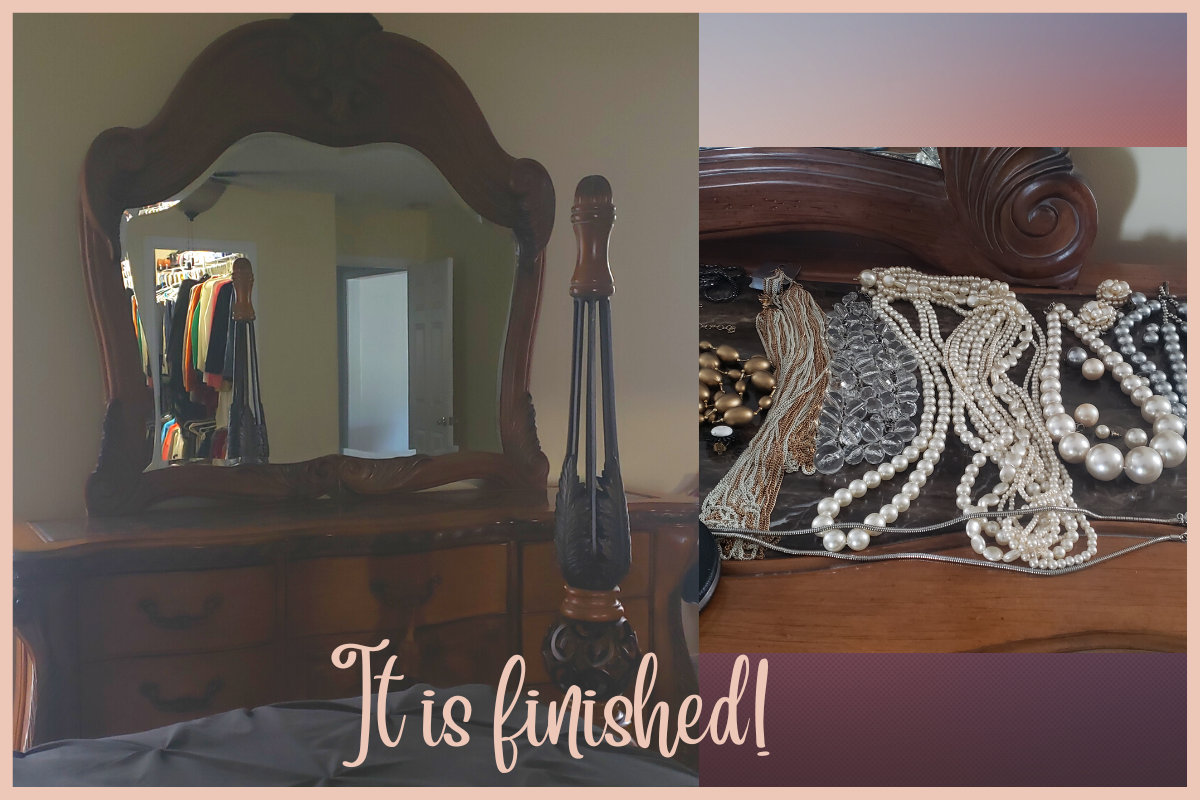 IT IS FINISHED!
08/07/2022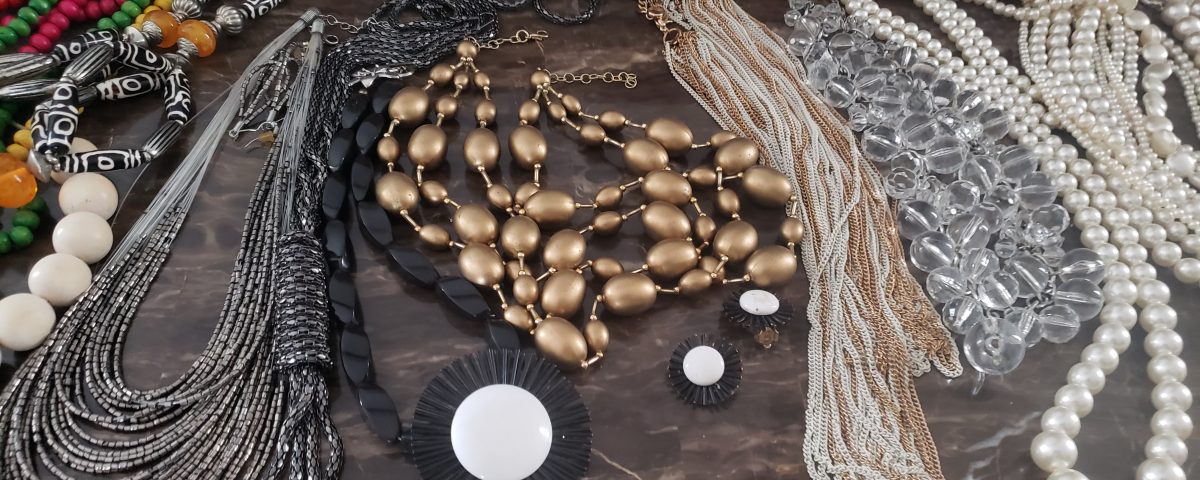 CLEAN IT UP
'Whether you think you can, or you think you can't–you're right.' – Henry Ford
Beautiful spirit, I know you're thinking, what in the world is she talking about? This project I've had in my head for the longest.
I had this grand plan of creating a jewelry display for hanging my necklaces because what I had before collapsed in my closet. Too much weight. I eventually picked up the necklaces and put them all on my dresser.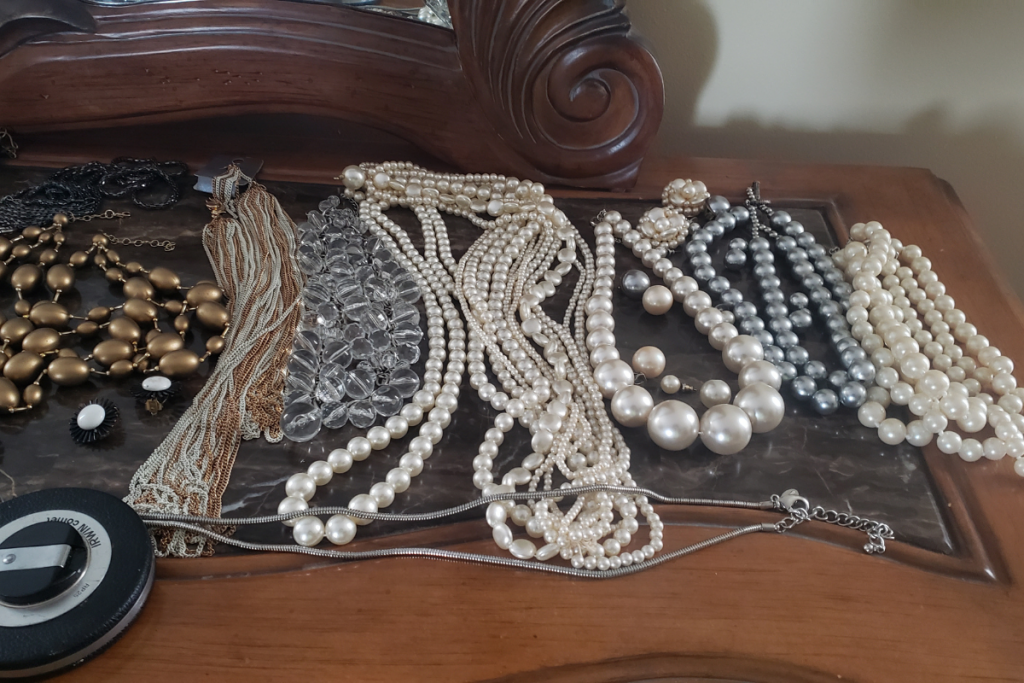 What you see in the picture are some of the pieces…..my entire dresser is filled.
While attending a yard sale in my neighborhood I was eyeballing this frame that was initially gold, and envisioning how I could use it for my necklaces. It sat for let's just say a long time, hence "What a mess!? and Clean it up!" Thank you to my neighbor Erin for giving me this frame. 🙂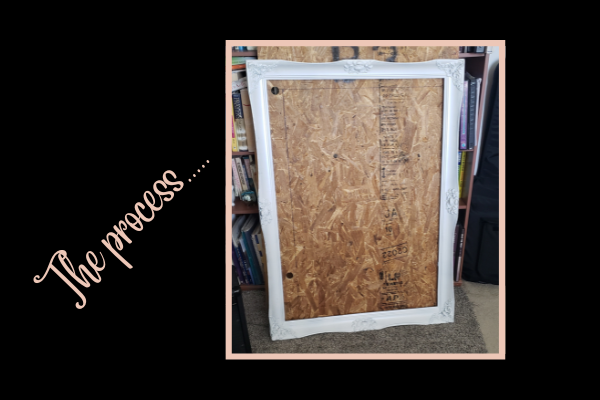 I spray-painted the frame from gold to white with specks of silver and let it sit in my garage for ——– yep, that long. I still need to get a piece of wood to use for the back to cover with fabric and then hang the necklaces on.
The search continues after going through our shed and not finding the right size to traveling to Habitat for Humanity Wala! I found a piece of plywood that I thought was a perfect size, but when I put it together as you can see, it's a little big. So now I have to cut it down to size.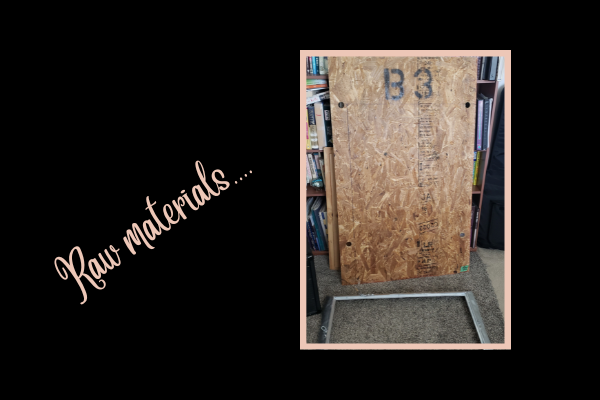 Now this is where you come in. I have the frame, wood, and have marked where it needs to be cut. All I have to do now is put in all together in a timely manner and show you the finished product.
I am going to give myself this week. By August 6th I plan to make it happen, so hold me accountable. I will reveal the finished product. I am looking forward to reporting, "The Mess is All Cleaned Up!" Stay tuned!
Let's switch gears to you, what project do you have that needs completion? What have you been putting off? Time to get it done. I'm your cheerleader. Let's do this!
I'm so excited!
G